Convert website into Android and IOS app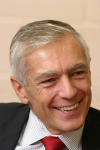 OliverGra
Account verified
0 orders in queue
1 week for delivery
Hi, friend! Thank you for coming to my gig, I will try to justify your hopes. if you have a website on BlogSpot, WordPress, Shopify, Wix etc. I can convert it into an Android and iOS app.
The app will look like the website. Will update automatically with all the latest content or changes you make.
Why me?
✔️ Fastest app delivery
✔️ Excellent communication skills
✔️ 24/7 support
What can I do for your application?
✔️ App updates automatically as the website
✔️ Unlimited Push Notifications
✔️ Pull to refresh
✔️ App Icon
✔️ Splash screen
✔️ Media playback
✔️ Exit dialogue
✔️ Internet detection
✔️ External link handling
✔️ Progress indicator
✔️ Geolocation
✔️ App submission to AppStore and play store from your account.
✔️ Bottom menu
✔️ Walkthrough OR Onboarding screen
✔️ Google Admob Integration
Please contact me before placing an order.
You may also like
You may also like the following gigs