I will do android projects and tasks in android studio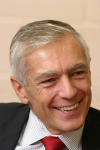 OliverGra
Account verified
0 orders in queue
1 day for delivery
Hi. I'm a Professional Android App Developer with more than 4 years of experience. I will do every type of small as well as large work related to Android Studio like Android App Designing, Android App Development, Android Studio tasks and Android Studio Projects. I will be the best App Developer for you.
Why me?
Believe on Quality Code.
Customer Satisfaction
App Maintenance.
Affordable budget.
My services:
Android Studio Tasks
Android Studio Projects
Android App Design
Android App Bugs Fixing
Awesome Animations
Android App Development
Custom App Development
Convert Website to Android App
I use technologies:
Be sure to contact us before ordering.
You may also like
You may also like the following gigs