I will develop mobile applications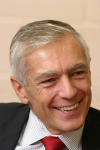 OliverGra
Account verified
0 orders in queue
1 month for delivery
Hello! Me and my small studio (5 people) have been successfully developing an application for IOS and Android for more than 5 years. We have over 50+ successful applications, and some of them have been downloaded millions of times.
Why choose me?
☝ 99% customer satisfaction.
☝ Assure quality work, Having 5+ years of experience.
☝ Strong Technical Skills.
☝ Expertise in UI/UX mobile designs.
☝ Productive conversation throughout the entire project.
I developed an application in such niches:
☝ E-commerce apps, On-Demand applications
☝ Business application
☝ POS Apps
☝ Taxi Booking Apps
☝ Dating Apps
☝ Finance Related Apps
☝ Health-based Apps
The gig price includes:
☝ Development of an application for Android or IOS (for two platforms paid separately).
☝ The application has up to 4 screens.
☝ Design, fonts, sound are included in the price.
☝ Delivery up to 30 days.

Kindly message me before ordering to avoid cancellation.
You may also like
You may also like the following gigs