I can create architectural plans of objects, urban planning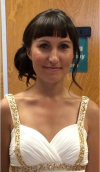 0 orders in queue
3 days for delivery
Transform your site map into a professional master plan, including landscapes and other city details. 
I am a professional designer and have worked with many real estate agencies and clients on many projects that are both functional and aesthetic.
My services include:
- Site plan
- General plan
- community map
- Paid card
- Retail site map
- floor plan
-Facades and sections
What I need from you!
- Site plan, Auto-cad or PDF file or photograph of the plan.
- Discussion or link to project direction.
Why me...?
I will do my best until I get a positive impression from you.
With my functional and aesthetic skills, I guarantee that your project will be satisfactory.
Your satisfaction is my top priority. With every review you get another offer and a smile!!!
You may also like
You may also like the following gigs